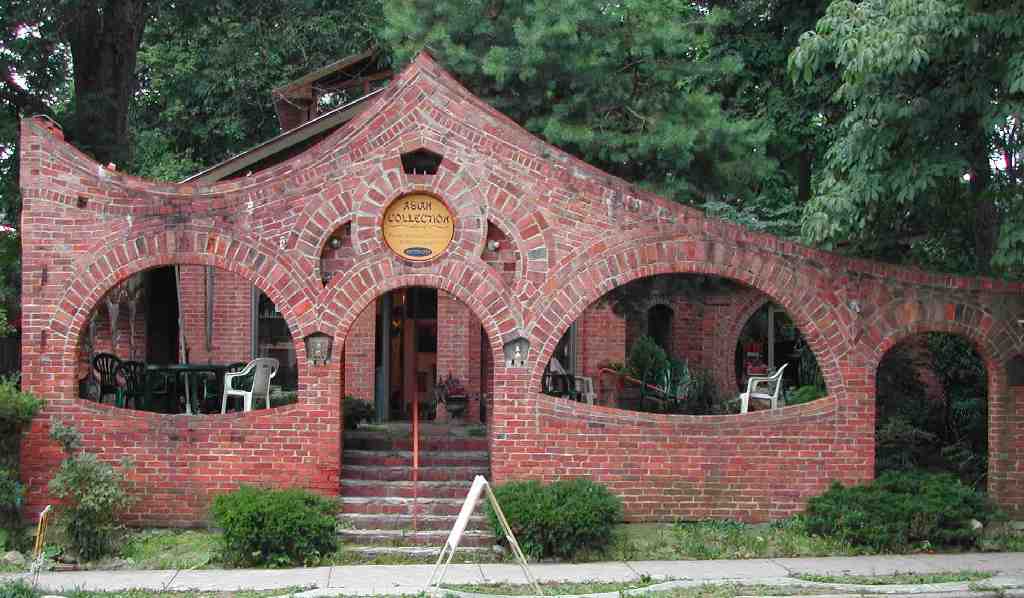 Welcome to Asian Collection Online !
We have many items available on eBay please find us there at http://stores.ebay.com/The-Asian-Collection
We are direct importers, retailers and wholesalers of a wide variety of clothing, jewelry, traditional handicrafts, and cultural items from the continent of Asia.
Please visit our store in Yellow Springs, Ohio whenever you are in the area. We are located at 309 Xenia Ave, in the brick building pictured above, next to the Speedway.
There you can see first hand the unique collection of items we carry. We are open daily 11 am to 6 pm.